Efficient, Accurate & Cost Saving Baggage Handling Software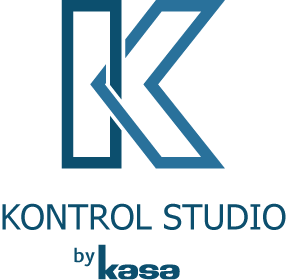 Kontrol Studio Baggage Handling Software (BHS) was designed with your operations in mind. From customizable dashboards to enhanced graphics, operators find this software easy-to-use, responsive, and efficient. The results are fewer delays, fewer missed bags, and happier passengers. 
Kontrol Studio offers Maintenance Diagnostic Systems (MDS), Sort Allocation Controller (SAC), and Information Management Systems (MIS). 
The MDS coordinates and controls every pice of BHS equipment. Operators see real-time operation information, visually appealing graphics, alarms and more. 
SAC provides flexible and advanced sort schedule management. It analyzes details to provide enhanced visibility of sort pier allocation while alerting operators of any anomalies, all from a single-user environment. 
Unlock your data with Kontrol Studio's MIS. From equipment to operations to bag management, you will see historical and trending data down to the smallest detail. This will allow you to troubleshoot problems and identify trends to continually improve your operations. 
Kontrol Studio software enables you to analyze baggage handling performance so far fewer bags miss their flights. 
Our Capabilities
Kasa BHS handles every aspect of your project – from start to finish. We are especially known for our ability to collaborate with customers ensuring the best layout designed to meet your unique specifications and throughput needs. Since 1974, Kasa has developed electrical and control designs, provided PLC development and fabricated panels in-house. We recently developed Kontrol Studio as a whole new level of state-of-the-art baggage handling technology with the latest in simulation and emulation capabilities. This means you will see exactly how your system will run prior to installation and commissioning.
In-house Factory Acceptance Testing (FAT) will verify the system is operating in accordance to your design specifications. Our wealth of experience means we will anticipate more on the back side of the projects. You can be assured that once the system is installed at your site it runs smoothly. Plus, we're always available with 24/7 support before, during, and after the project.
You can read more about our BHS capabilities on our blog. 
Kasa Certifications