Automation Capabilities
Through the years we've seen the need for automation evolve from a simple control panel operating a single device to total plant floor system integrations that interface with front-office data. From manual operation systems to recipe-driven web-based applications our goal is to improve processes and procedures to improve your efficiency, throughput and system control.
We've worked in a variety of industries ranging from automotive and heavy industrial equipment to food processing and grain handling. Our engineering staff consists of industry- and thought-leading electrical, computer, mechanical and electronics engineers. We work closely with you to determine the correct technological approach for your needs, keeping functionality in mind. You can expect a complete, concise and accurate system designed with practical maintenance, modification and expansion capabilities in place. Be assured your control system will be delivered to meet your needs and perform to your expectations.
With an engineering staff of more than 75, you can be assured that our engineering department has the experience, ability and diversity to automate your next project successfully, on budget and on time.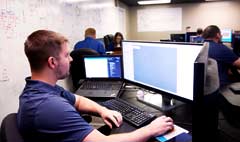 Consulting
Bid Analysis
Bid Package Development
Field Checking & Analysis
Functional Specification Development
Upgrade Analysis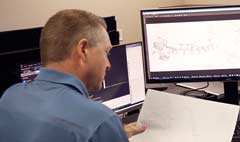 Engineering
Electrical Design
Component Selection
Control Panel Design
Motor Control Design
Schematic Drawings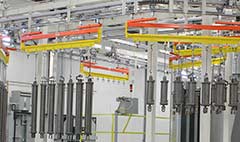 Customer Design Reviews
Scope of Work Development
Schedule Management
System Emulation
Turnkey Solutions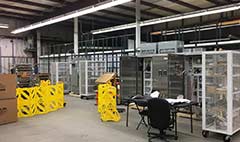 Services
Commissioning & Start-Up
Consultation
Factory Acceptance Testing
Instrumentation & Calibration
Operation Descriptions
Training Manuals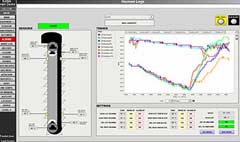 Data Acquisition
HMI/SCADA/PC Programming
Database Connectivity (MSSQL, MySQL, Oracle)
Web Based Reporting
ERP Interfacing
PLC Programming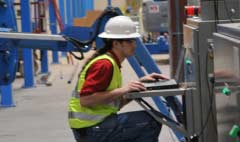 On-Site
Controls Engineering Support
Installation Supervision
Project Implementation
Start-Up & Debug
Standy Services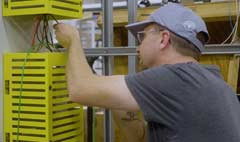 Custom Enclosures
NEC (NFPA-70 Compliance)
NFPA-79 Capability
UL 508a, UL 698A, C-UL508a
Have a Question?
Let us know how we can help. Fill out the form below or give us a call at 785-825-7181.