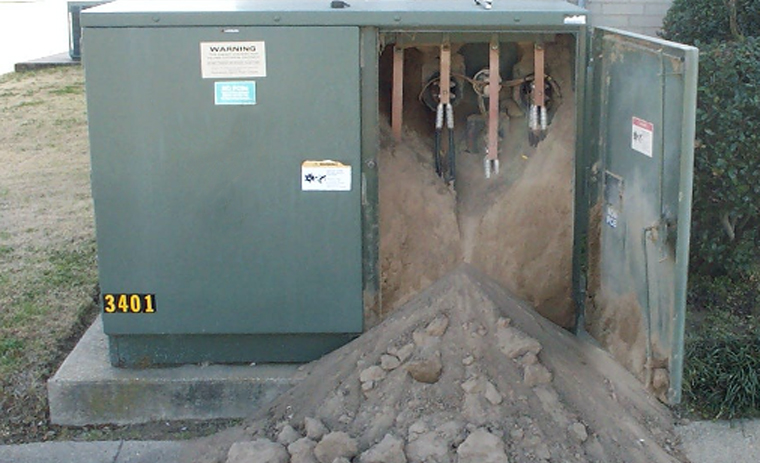 Getting Inside a Control Panel
Ronda Baker, 3 years ago
3 min

read
1701
Navigating what you should – and shouldn't – see inside a control panel can be an intimidating task.
However, by following specific instructions and conducting periodic visual inspections, you can help prevent unscheduled downtime and prolong the life of your control panels.
Let's consider what your control panel should look like, how to thoroughly inspect for issues, how to engage in preventative maintenance, and best practices for safety, plus the ins and outs of good labeling and schematics.
Labeling and Safety Best Practices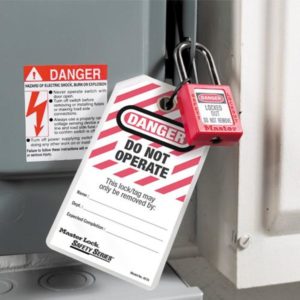 LOTO instructions are critical to maintaining safety when inspecting control panels. LOTO stands for Lock Out, Tag Out and serves as a method to ensure that panels are properly shut off for maintenance or repair. By locking out and tagging all devices that need to be energy isolated for safety, you can prevent accidents.
In addition to LOTO instructions and procedures, safety labels on your control panel must always be clear and legible.
Finally, your control panel's Short Circuit Current Rating, or SCCR, refers to the max level of short-circuit the current component can withstand. This is required to be labeled on all panels and helps determine compliance with proper personal protective equipment (PPE) practices. Different situations call for different PPE, and being aware of what's required is of utmost importance.
Inspecting Control Panel Condition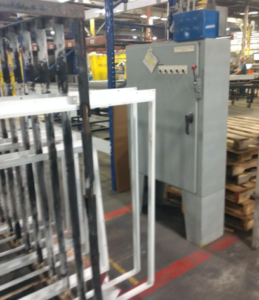 There are several conditions to be on the lookout for outside and around your control panel.
Ensure there's nothing blocking access and that there are no objects leaning on the panel that could serve as impediments. Proper clearance should also be maintained around your control panel.
Follow the 36-inch rule, which refers to NFPA rules regarding the space around your panel and to OSHA standard 1910.303(g)(1). The area in front of your electrical panel must be kept clear for 36 inches.
OSHA standard 1910.303(g)(1) specifically outlines when the nominal voltage to ground for a piece of electrical equipment is 600 volts or less, the minimum depth of clear working space in front of the equipment must be at least three feet. The width of the working space should be the width of the electrical panel or 30 inches – whichever is greater.
Your panel should also be clear of dirt, animal matter and grain.
Scheduled Visual Inspections
To ensure safety and compliance, schedule visual inspections regularly that are independent of scheduled or unscheduled downtime. These inspections should serve to confirm good overall working order.
Inside your panel, check for signs of smoke damage, charred equipment, odd smells and other obvious damage. Inspect wiring to ensure it's in good condition without evidence of charring or heat damage and that wire labels are clear and legible.
Wire organization is also key. Wires should be clean and organized – no "spaghetti wiring." Wires should reside in wire ways, and covers should be in place.
Panel Equipment
Your panels should use updated PLCs and VFDs, which have a life expectancy of 10 to 15 years.
Easily accessible electrical prints for your panel should also be made available. Consider using a print pocket on the panel, itself.
Having program backups for PLCs, PCs, and VFDs, and spare parts like fuses, relays and breakers can help minimize unscheduled downtime. Program backups can be used to replace or recover programs after memory loss or equipment failure. Your integrator should be able to provide further instructions on how to back-up your equipment.
IR Scanning Every Other Year
It's recommended once every two years to perform infrared scanning on your panel.
This scan can provide early warning of issues, allowing them to be resolved before catastrophic failure.

Classification
Consistently re-evaluating areas for class changes will help you to stay on top of best practices.
Housekeeping
Clean your panel often but avoid compressed air. Take advantage of downtime to engage in thorough preventative cleaning.
More Information
The NFPA 70 and 70E can be purchased to serve as on-hand references for best practices.
To learn more, visit www.kasacontrols.com or call Shawn Cadman at 785-404-3600.
Related posts