Grain Case Studies
Our team of engineers and programmers find ways to improve existing or create new automation for grain elevators. We tap into the valuable data provided by PLCs and equipment to create smart automation, unified management screens, reports, smart alarms, business intelligence, and efficient and repeatable processes. We also integrate with Grain Management Systems or other ERP systems to reduce re-keying errors and streamline redundant processes.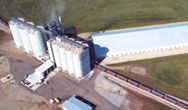 Automated high speed grain elevator in Milan, Kansas can complete a shuttle train loadout in 5 1/2 to 6 hours compared to the traditional 16 to 20 hours.


---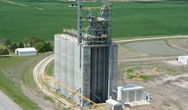 High speed grain elevator in Canton, Kansas with shuttle train loadout uses technology to improve customer wait time and shuttle loadout time, while improving safety and quality. 
---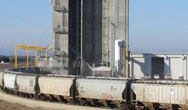 First facility train shuttle loadout, approx 4 minintes from bin to train, including controlling the blend of the grain as it was blended into the shipping leg.


---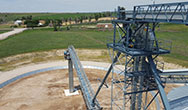 Grain elevator in Culbertson, Nebraska with shuttle train loadout enhances their response to producers by handling a large volume of inbound and outbound trucks.


---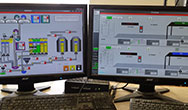 Strategic location for grain terminal in Defiance, Ohio, provides 90 rail car shuttle loadout on the CSX railroad and grain storage.


---