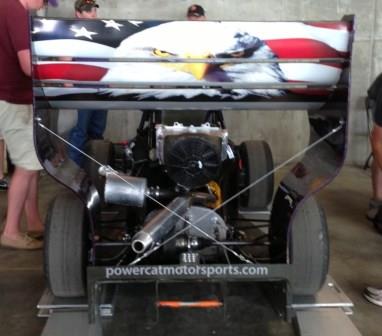 SAE Competition
adm, 1 year ago
2 min

read
161
Engineers at Kasa Controls played a role in Formula SAE Competition
Formula SAE® is a student design competition organized by SAE International (formerly Society of Automotive Engineers). The concept behind Formula SAE is that a fictional manufacturing company has contracted a design team to develop a small Formula-style race car. The prototype race car is to be evaluated for its potential as a production item. The target marketing group for the race car is the non-professional weekend autocross racer. Each student team designs, builds and tests a prototype based on a series of rules whose purpose is both to ensure onsite event operations and promote clever problem solving.
Four Kasa employees went to help determine if the teams followed the series of rules. Kasa employee's Steve Reed, Brent Felzien, and Steve Pistora were design judges for the internal combustion vehicles. There are many design categories that are judged. Their focus was on the following category:
Systems Management/Integration
Packaging
Electronics/power management
Team Organization
Analysis methods/tools
Kasa employee, Alex Drees, was part of the Technical Inspection group for the electric vehicles. As an electrical tech inspector, Alex was responsible for reviewing Electrical Safety Forms and Failure Mode Effects Analysis for 4 teams prior to the competition. During the competition, Alex was part of a small team that ran electrical inspections where the teams had to show how their car was compliant and safe. Generally, this would take a few hours each time the team came in. The e-teams were required to pass our inspection before any other inspections, and could not compete in dynamic events before passing all inspections (electrical, mechanical, tilt, brake, and rain).
This was the first year that SAE has sponsored an electric only category and of the 20 e-teams that signed up: only 4 cars showed up. Only one team passed electric tech. Many teams were not able to make a safe, rules compliant car based on good engineering practices. It was disappointing to see so few compete, but the bar was set high and plenty of advice was shared so next year should be glorious!
http://www.sae.org/servlets/pressRoom?OBJECT_TYPE=PressReleases&PAGE=showCDSNews&EVENT=FORMULA&RELEASE_ID=2154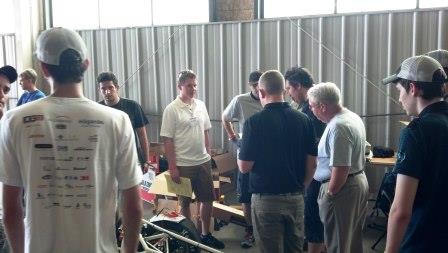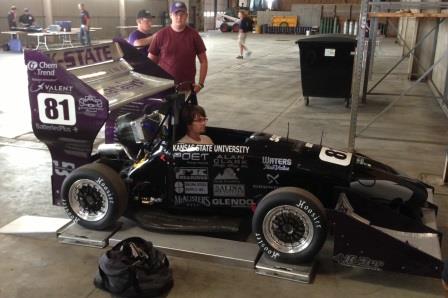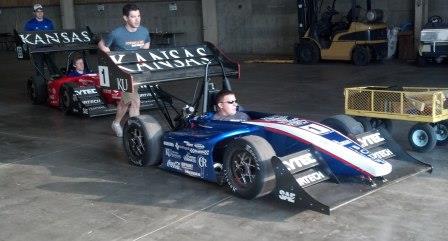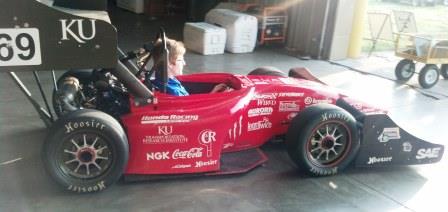 Related posts